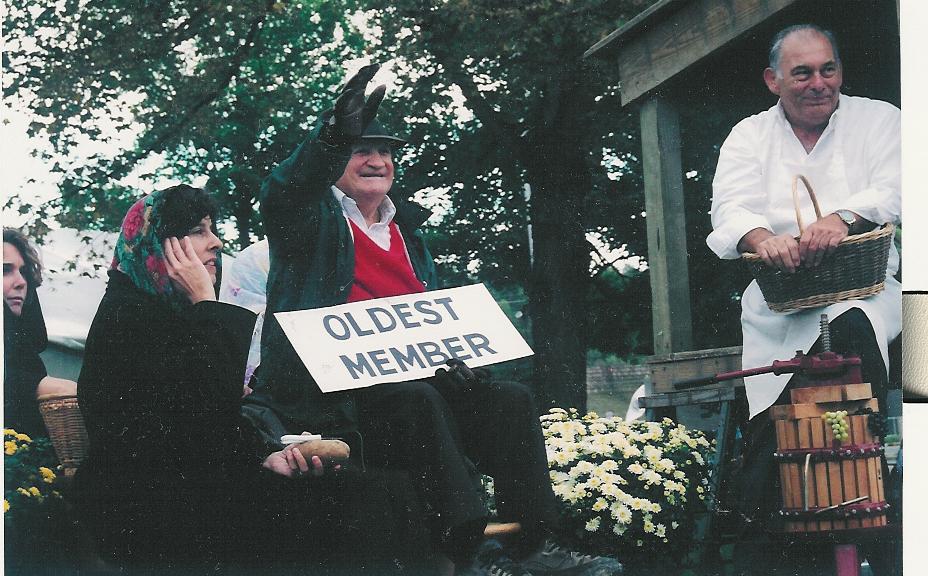 Denise Walker, Michelle Buratto, Frank Consolati

and Elvin Bartini riding the Sons' float in 2002 Founders Day Parade sponsored by VFW in Lee.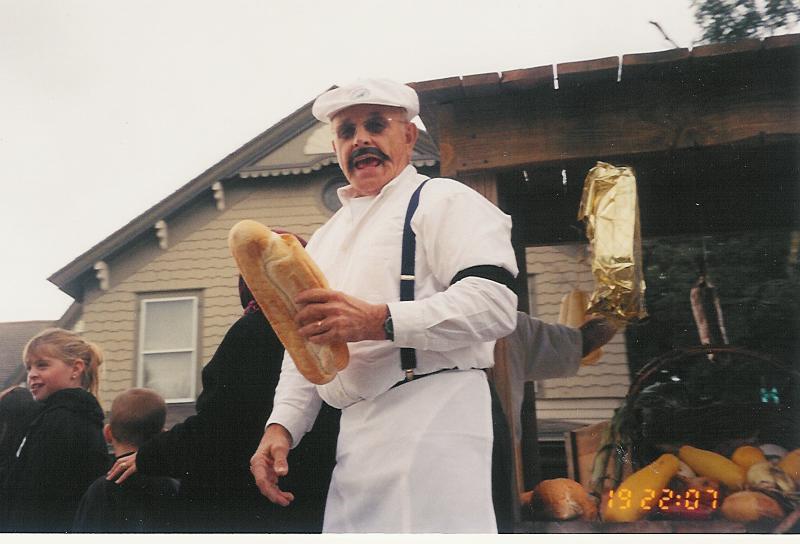 Bob Boynton really got into the act. Here he is on the float selling his wares.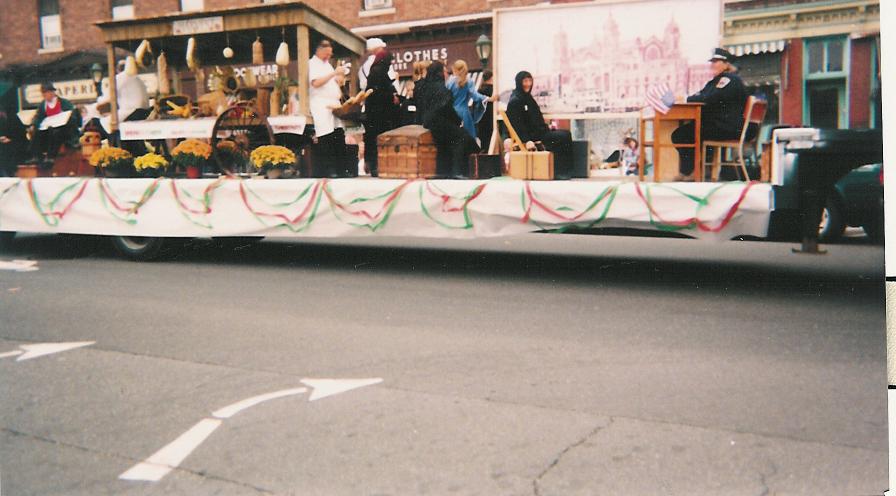 This is the view of most of the float positioned on the flat bed truck..